Yesterday morning my boyfriend told me that we would be doing something fun and that it was a surprise and to just go with it. Now usually when he tells me this I get all excited and then he changes his mind and doesn't want to do it.
Boyfriend Pet Peeve #1
. He told me to wear something comfy and warm and waterproof (because it was raining that day) and instantly I thought we were going for a nice romantic hike or walk, until his friend and girlfriend showed up.
Boyfriend Pet Peeve #2.
All day prior to them showing up he had been texting and on the phone secretively which normally would annoy the crap out of me.
Boyfriend Pet Peeve #3.
The drive seemed to take forever.....the road was so rocky and un-even that Ashley (his friends gf) and I were thrown around in the back seat like popcorn, and I believe that I hit my head pretty hard on the roof multiple times. After what seemed like hours of driving, The off roading started and I was TERRIFIED. I had no cellphone reception where we finally stopped was surrounded by rednecks....I was scared. Was this my surprise?..... Nope this was......
My first time shooting a gun.
Boyfriends friend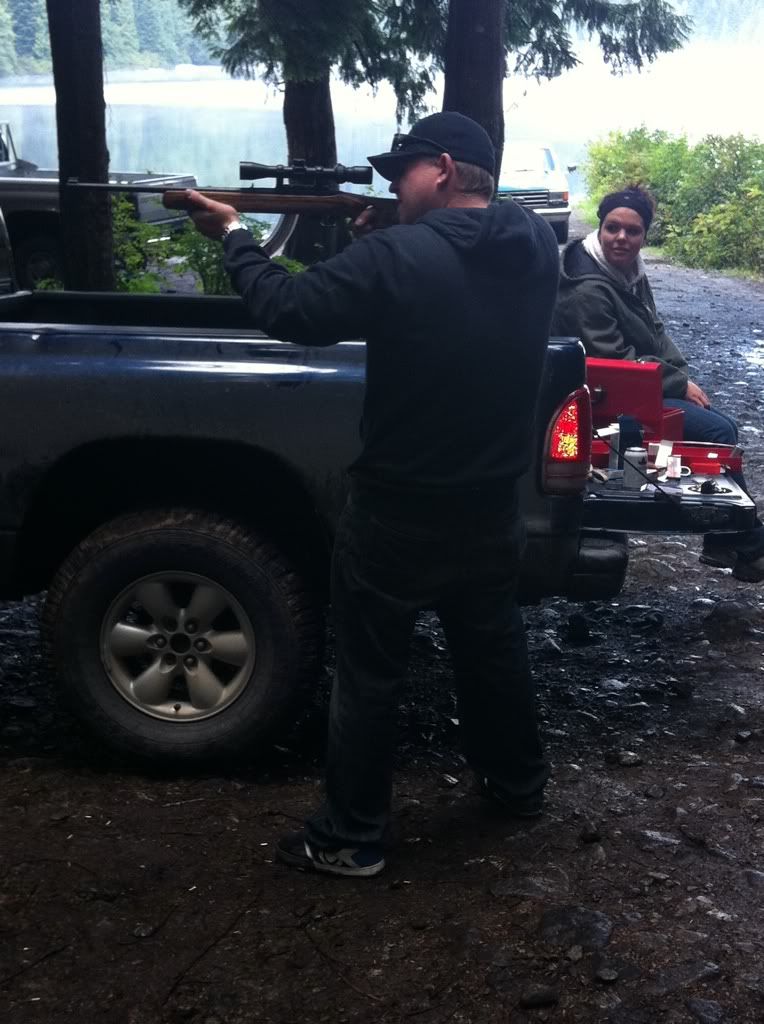 Boyfriend <3
To my surprise I quite enjoyed this experience. Its important to try something you have never done and I'm very happy I tried this because the rush you get is indescribable. Some people may not approve of this ( like my mother, she knows I did it she just doesn't want to see the pictures), so to them I say get over it. If you live in Maple Ridge, being part Redneck is a part of you weather you like it or not.