Today I was browsing at the mall (which has been a lot lately since I have moved out and money has been low) and I decided to take a gander in Sephora. I know that I far to much makeup and don't need anymore. I picked up some goodies that I have been eyeing for along time. BTW, my credit card hates me.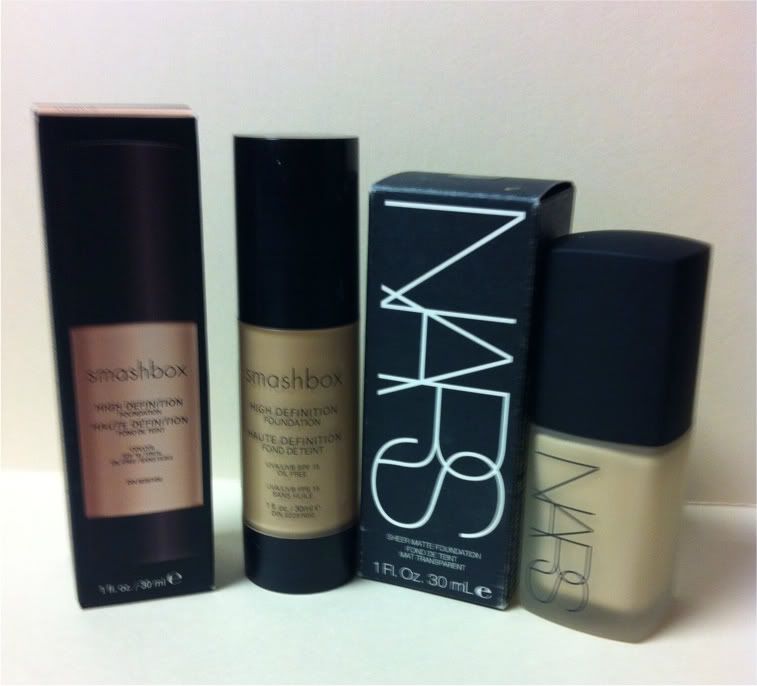 Smashbox $40.00, Mars Sheer Matte $45.00

I like to stalk up on my face foundation only because I wear alot of it because my skin is so scared from Teenage Acne and bad skin pigmentation. My favourite Foundation this past month has been Nars Sheer Matte in the color Punjab. Although lately it seems like its a bit to pale for me. I must have gotten some color so I picked up the color Santa Fe which is one color up from Punjab. I have read reviews on the Smashbox High Definition Foundation and apparently the quality of this foundation for picture taking is awesome. I have high hopes for this product, but I'm almost 100% sure that this color is to dark for me. That teaches me to eyeball colors instead of swatching them.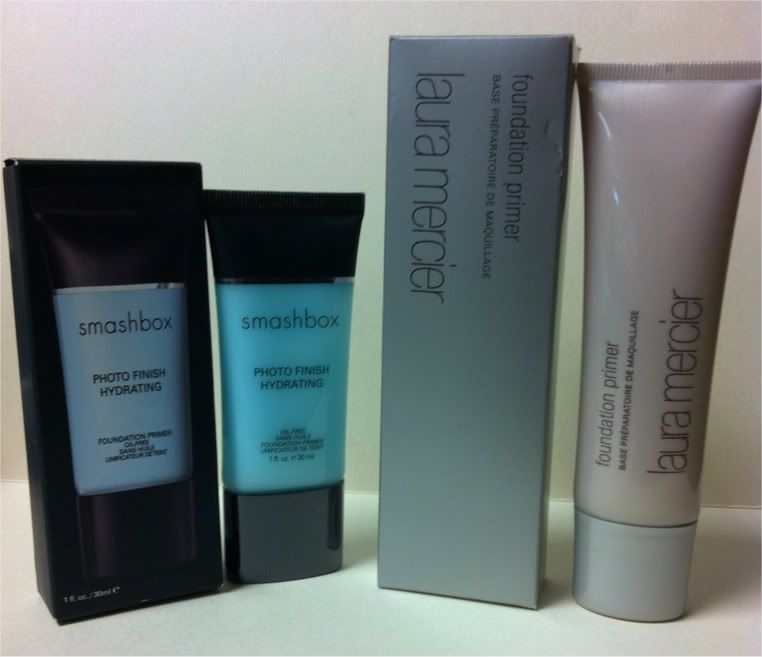 Smashbox Photo finish Primer $45.00
Laura Mercier Primer $32.00
I have never in my life used a face primer until recently.
A little lesson on face primer: Using a primer makes you foundation stay throughout the day. Also it fills in any pores or fine mines making your face look more flawless.
I got a little sample size of a primer and instantly saw a difference in my makeup throughout the day. Now my next problem was picking one. I already own both Laura Mercier foundations (the tinted moisturizer as well as the normal foundation) and I love the product to death. Now going on that I decided to look into the primer more in depth. Apparently its very moisturizing and the finish is very clean. SOLD!. I also picked up the Smashbox Photo finish Hydrating Primer. Sold when I saw the word hydrating. Although I was a bit weirded out on the color but when its on its clean, not blue.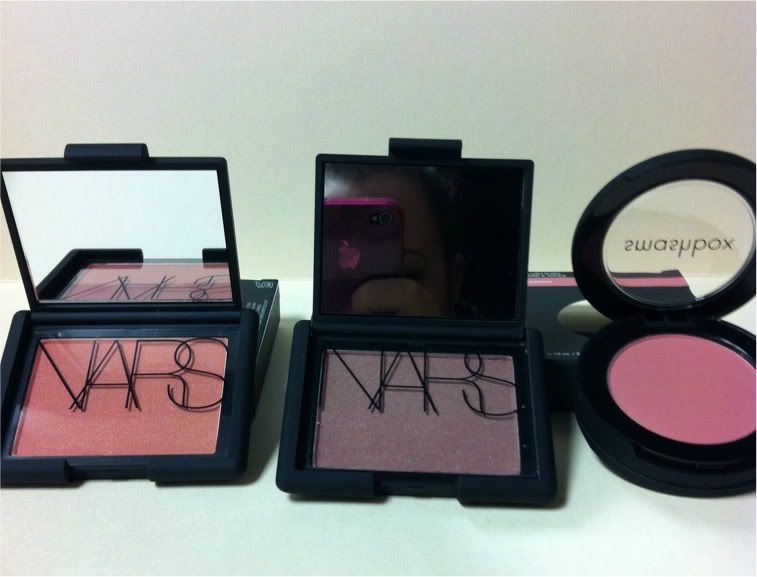 Nars Blush Torrid $30.00
Nars Blush Sin $30.00
Smashbox Blush Passion $27.00

I also picked up 3 blushes because I'm obsessed. I probably own dupes of these colors. I have no explanation to this purchase just that they are pretty.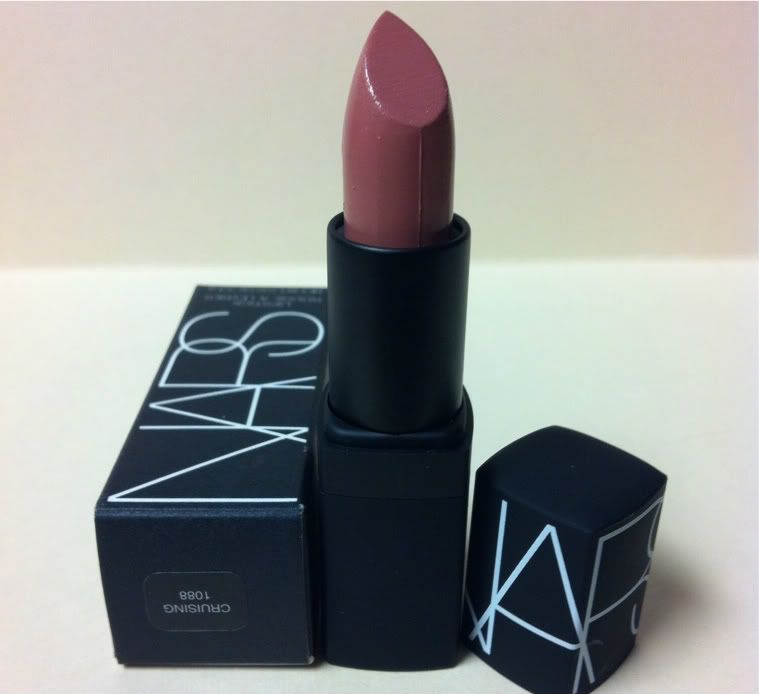 Nars Lipstick $27.00
 I don't usually wear alot of lip products but again I keep buying them and throw them in my drawer and never touch them. I bought a color similar to this last week from the drugstore called Vintage Pink by Rimmell and surprisingly it looked really good. Its a purple/Pink kinda of color and I LOVE it. This color on the other had is the color of my lip with a ting of purple/Pink and it looks super natural and pretty.
~~~~~~~ ~~~~~~~~ ~~~~~~~~~
Yes I did spend this much on makeup, yes I do spend this much on a regular basis on makeup but good quality makeup is worth it and your skin will thank you, I promise :)