This topic has to be the topic that makes me cringe the most because me, along with a lot of other people spend obscene amounts of money on cosmetics only to find that they do not work for them. Thank goodness Sephora has an amazing return policy. When I spend retarded amounts of money on these products I will usually try anything under the sun to make them work before I give them away or take them back. When I first started wearing makeup I would buy the cheapest possible brand I could. I didn't know that the term "you get what you pay for" plays a big role in make up. I would rather spend more money on good products that make my skin look good rather then crappy products that make me break out, look cakey and oily.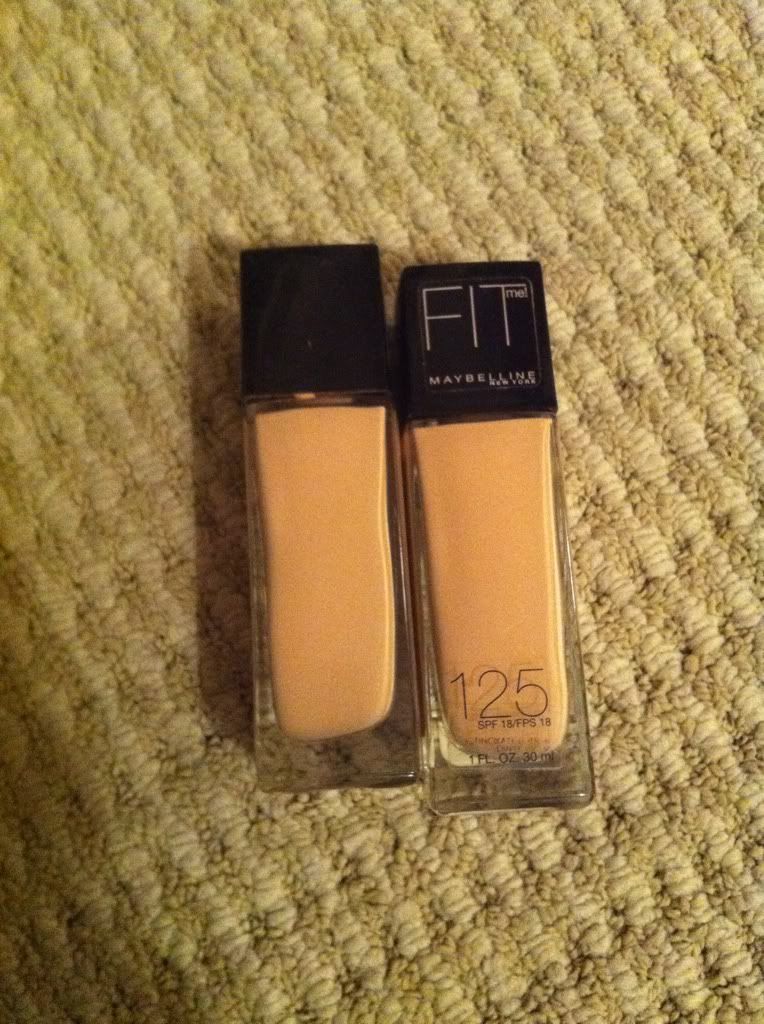 Mayballine Fit Me Foundation $11.00
This product is a perfect example for you get what you pay for. I saw this product on the TV over and although the packaging looks sleek and expensive, don't let its looks fool you. I bought this product because at the time I was hurting for some cash and I needed a foundation asap to cover my bad breakout that had occurred. I did my research on this product and it seemed like a good drugstore foundation. Boy was I ever wrong. My face throughout the day started feeling oily and cakey and all I wanted to do was go home and take it off. This makeup lasted me about 3 hours before I had enough of it. I took it off and I noticed in the span of 3 hours, about 4 new pimples were forming. Talk about frustrating. I even tried to use powder to matteify it so that it didn't look so oily, that didn't even work.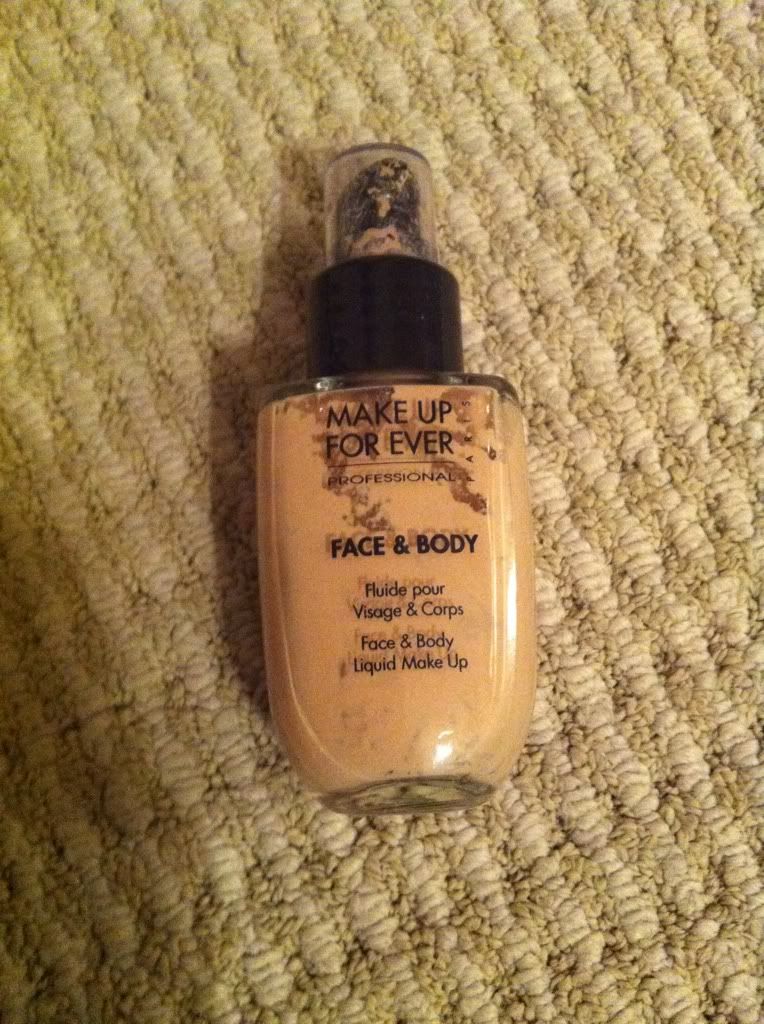 Make Up Forever Face & Body Foundation $46.00
For the price that I paid for this I am livid about how watery it is and how little coverage this gives me. My tinted moisturizer gives me more coverage then this baby. For its price I'm still trying to make it work.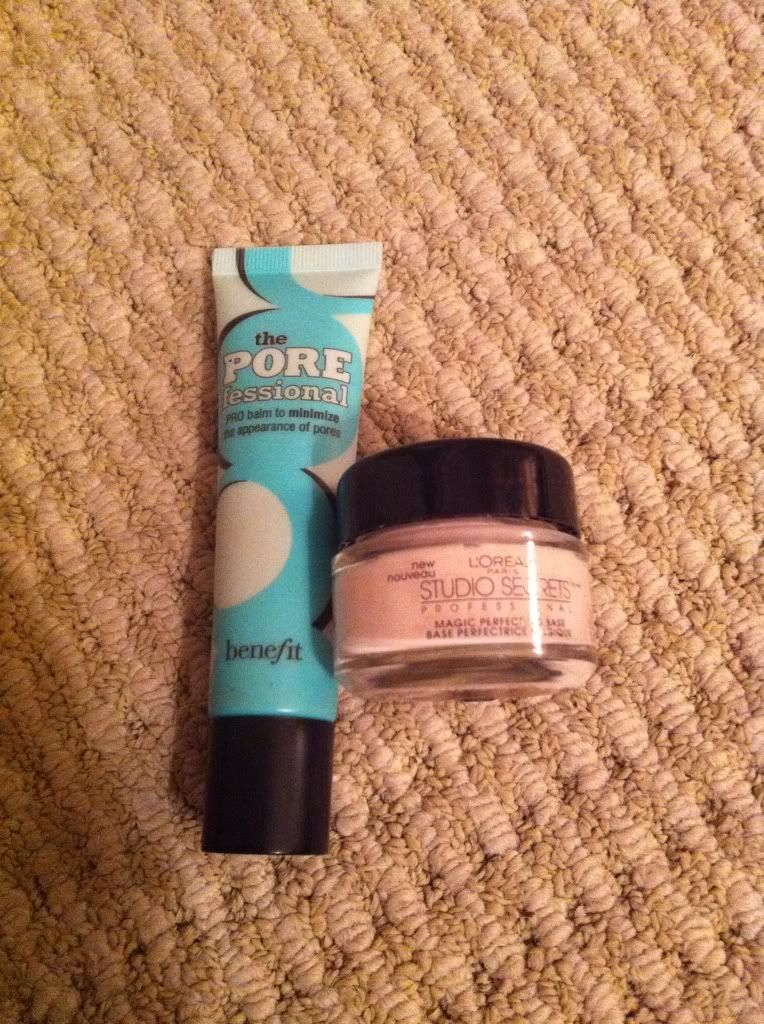 Benefit Pore-fessional $22.00
L'Oreal skin perfecting base $15.00
I believe that these products destroyed face primers for me. These products leave my face feeling very waxy and make my pores looks visibly bigger, not attractive. Although lately I've found a couple new primers that I am very happy with.
Nars Skin Illuminator Orgasm $25.00
Nars Multiple Orgasm $20.00
THESE ARE THE EXACT SAME THING!!!!!.......Hi my name is stupid. I'm selling one take your pick, $15.00. The one on the left is a stick, and it twists up. I used about 6 times but I promise ill sterilize it. Never used the one on the right.
Did I get a dud??? I bought this because the original bottle had almost put me to my breaking point. The originial came in this ridiculous bottle that I cant even explain. The only good thing about it was it had a wand so applying it was easy. So when the squeeze bottle came out I jumped all over this. Is it just me or is it supposed to be watery???? If I don't give it a good shake before use (which irritates me) its all watery and reminds me of Mustard when its not shaken first. Gross.
Benefit Gilded Tangerine Gold Highlighter $17.00
I have no idea if I even bought this......never used it. Its not my color at all and probably never will be. Want it? $10.00.