I just purchased a pair of boots that if I could I would wear everyday. They were a bit on the pricey side but you cant put a price on good boots right? Ive been a little obsessed with Pintrest lately and I have been trying to piece together outfits that are similar to what is on the site.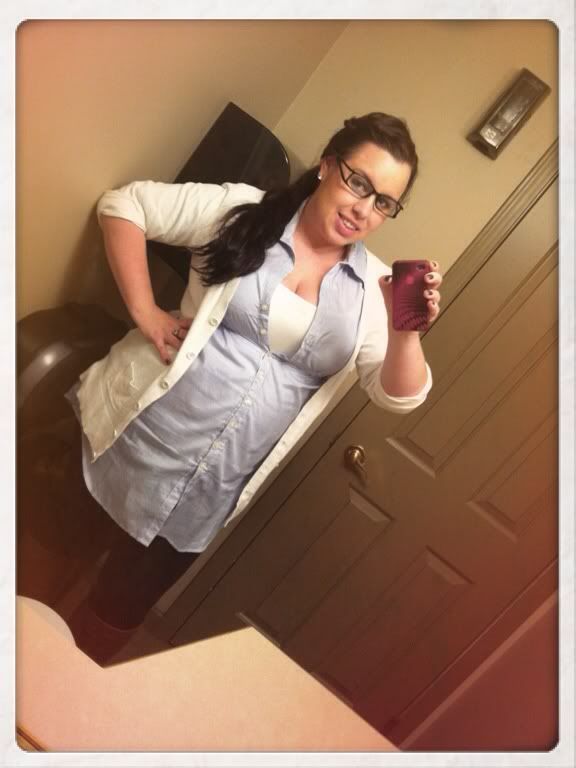 Sweater: My Moms Closet
Blouse: Fair weather
Tights: Old Navy
Boots: Shoe Wear house $150.00 Madden Luxe
my Signature rope braid.