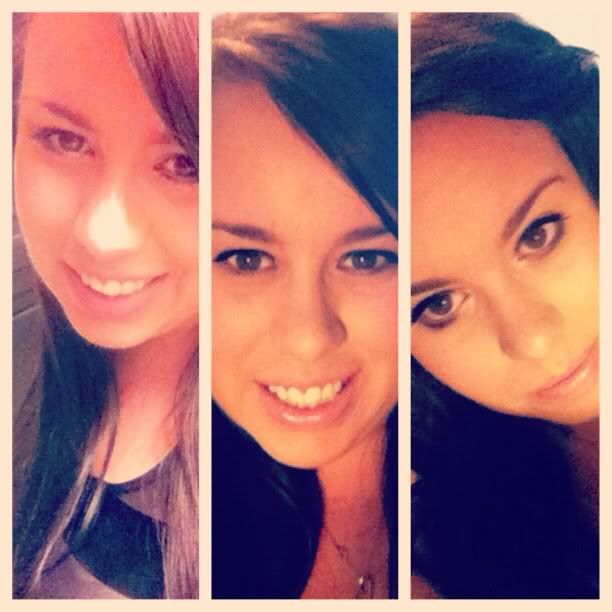 1. I have not found any stocking stuffers for Nick and its beginning to stress me out slightly. I have 7 days and no time in between. Thank god Walmart is open late and Superstore is open 24/7.
2. LTS (Learn To Skate) Camps Dec 19-23.....Kill me now. On the ice dealing with little kids for 5 hrs can only lead to me getting sick, I know it. Worst timing ever with Christmas and 2 other jobs.
3. I have been watching the weather everyday and whenever there is mention of snow I get excited and stare out the window all day just waiting for snow to fall. This year mother nature is a bitch and wont give me what I want.
4. Lately I have been wanting a career change so bad. I have an interview this week (in the middle of my busy schedule of 3 jobs) and I'm excited. I want 1 job that pays what 3 jobs are (even that's not enough)
5. It seems that during the middle of all the work chaos I have forgotten to just enjoy all the little things that are leading up to Christmas because once the 26th hits, Christmas is gone and I have to wait 364 more days. Goal of the week. enjoy Christmas, well find time at least to enjoy it.
6.
People I want to Punch in the face
is a blog that just brings a huge smile to my face all the time. Its a good laugh :)
7. I have been saying to my mom over and over and over again that I am going to bake for Christmas. I'm regretting this 100% now. With a week till Christmas I have to many things going on ( See #1 & #2) that I might be spending Christmas eve day baking seeing that we have Christmas Ever Dinner now as well (Credit to the boyfriend for not telling me this till last night).
8. In my car trunk I have 2 boxes of Calenders that need to be mailed out for work.....have I don't this yet? Nope. They have been sitting in my trunk for 2 weeks almost. Its a good thing they are just Calenders and not anything important.
9. Sleep, I feel that you have left me. Although I do sleep and I get 7+ hours a night, I feel like Its not enough. This could be because I'm so out of shape that Lazy is my middle name. New Years Resolution??? Probably not.
10. My bed at my parents is not as comfy as I thought it once was. My whole body aches.